The Extreme Training Regimen of F1 Drivers Las Vegas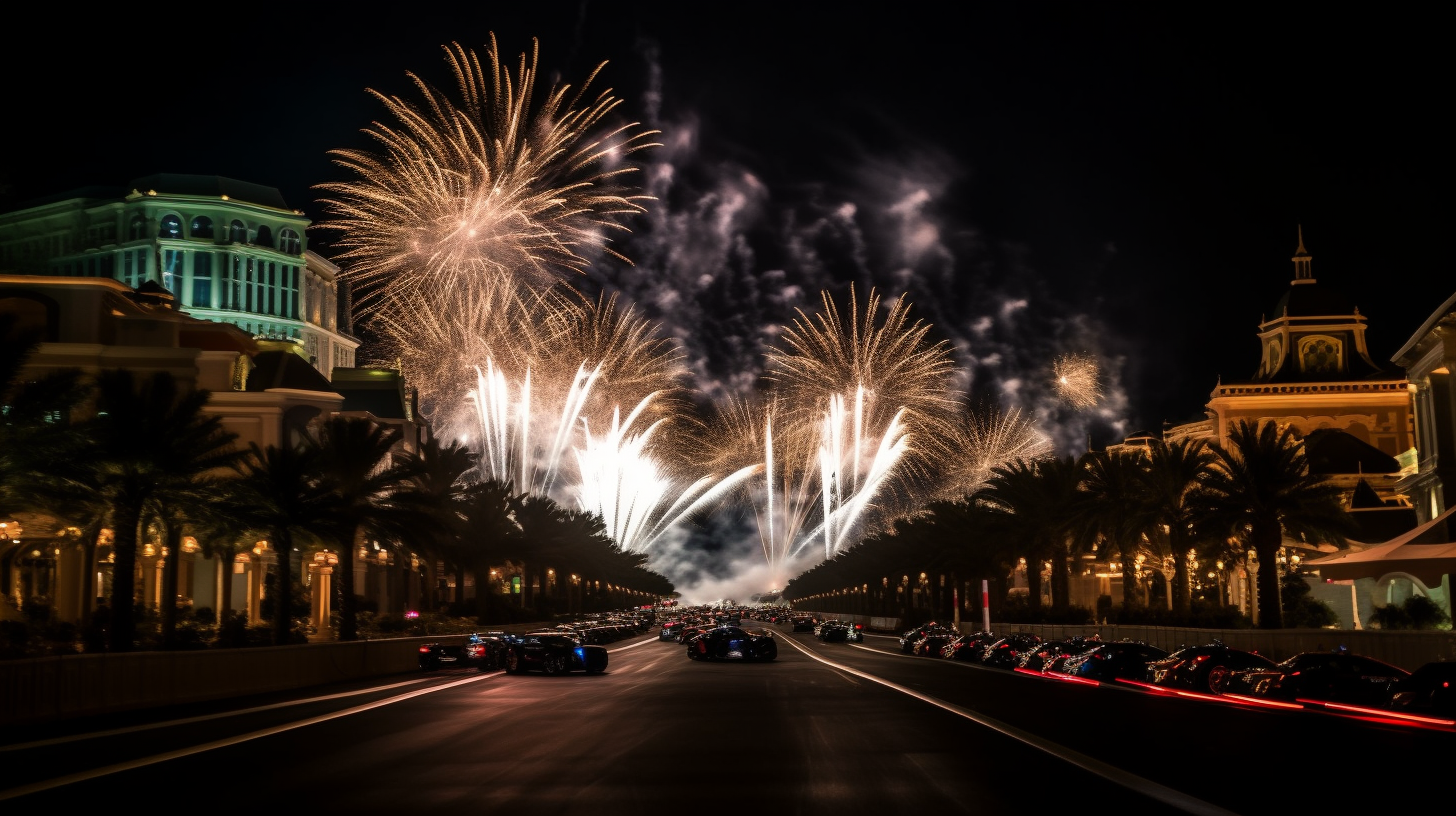 Formula 1 drivers are elite athletes who push themselves to the limit. Their intense physical preparation matches the demands of racing in the pinnacle of motorsports. As F1 heads to Las Vegas in 2023, we take a deep look at how drivers train and stay in peak condition.
Neck Muscles - Critical for Cornering and G-Forces
A strong neck is crucial for F1 drivers to withstand the extreme cornering and g-forces. In turns, their head has to resist up to 5G of force. Over an entire grand prix distance, drivers' necks are subjected to nearly 15 tons of sideways pressure.
To build neck strength, drivers use resistance training methods like harnesses with weighted plates and bands. Isometric exercises that mimic the neck position in the cockpit are also common. Pilates, yoga, and gyration techniques help develop essential core neck muscles. Massages and physiotherapy aid recovery. F1 drivers have some of the strongest necks in athletics - a prerequisite to survive lateral forces up to 5G and rapid changes of direction on circuits.
Back and Core - Foundational Stability
The back and core region provides a solid stability platform that drivers need to control the car through dynamic motions. Intense sessions of deadlifts, squats, planks, medicine ball workouts and resistance band training build overall trunk strength.
Drivers also do exercises mimicking the racing posture such as horizontal planks while rotated to one side. This specifically targets the oblique muscles crucial for stability. A strong yet flexible thoracic spine takes pressure off the neck while allowing freedom of movement. Core strength provides the base of power that translates to precise control behind the wheel.
Arms and Shoulders - For Precision Handling
Formula 1 drivers are constantly sawing at the steering wheel, making up to 200 lightning-fast adjustments in a single corner. Their arms and shoulders bear the brunt of prolonged tension and vibration from track surfaces.
Weight routines, resistance bands, kettlebells and other tools boost upper body strength. Drivers work muscle groups in the shoulders, arms, forearms, wrists and hands. Exercises like overhead presses and pull-ups develop the stamina in shoulders needed for up to 2 hours of racing. Forearm strength lets drivers make subtle steering inputs lap after lap. It's this combination of strength and finesse that enables precision car control.
Lower Body - The Gas and Brake Pedals
In the cockpit, repetitive braking and acceleration forces flow through the legs. So lower body strength and fast reflexes are must-haves. Weighted leg presses build the quadriceps drivers use to brake hard before apexes. Deadlifts target key hip flexor muscles needed to rapidly transition between the gas and brake pedals.
Short sprint sessions develop explosive leg power. Also important is ankle flexibility - drivers do heel drops to maintain a wide range of motion. Properly honed lower body attributes give drivers better control modulation and reduce fatigue over long stints.
Mental Focus and Reaction Time
Physical training is only part of the fitness equation. Formula 1 drivers also hone mental sharpness and reaction time with activities like:
Racing simulators - Keep driving instincts primed with virtual track time
Neuro-training - Games and drills to boost cognition speed and hand-eye coordination
Mental imagery - Visualizing racing scenarios and outcomes trains the brain
Data analysis - Reviewing telemetry and video replays hones race craft
Reaction drills - Tests to sharpen response times critical for split-second decisions
Race strategy - Planning for technical variables like tire management
This emphasis on brain training is as vital as physical conditioning. Formula 1 demands the ultimate synergy between body and mind.
Essential Details on the Inaugural Las Vegas Grand Prix
The Las Vegas GP marks a new chapter for F1 in an iconic location. Here's an overview of the event:
Date: November 18, 2023
Circuit: A 3.8 mile street course on the legendary Las Vegas Strip
Format: 50 lap race beginning at 10 PM local time on Saturday night
Ticket Presales: Currently ongoing for select buyers like previous GP attendees
Public Ticket Sales: Scheduled to open in early 2023 at Formula1.com
Expected Demand: Extremely high for the inaugural Vegas race
The nighttime lights of the Strip will provide a breathtaking backdrop for F1's return to Las Vegas. With races now in Austin, Miami, and Las Vegas, the US is becoming a major hub for Formula 1's global expansion. Don't miss the history in the making at the first ever Las Vegas Grand Prix in November 2023!
Get F1 Ready at FitClub Las Vegas
Visiting Las Vegas for the Grand Prix? Prepare like an F1 superstar with a training pass to FitClub Performance Gym near the Strip. With top coaches, cutting-edge equipment, and motosports-tailored training, FitClub will get you primed for the most exhilarating race weekend in Vegas. Visit [FitClub.com/LasVegas] now to purchase your guest pass and train like a champion!
---