Las Vegas Transforms Ahead of Inaugural F1 Race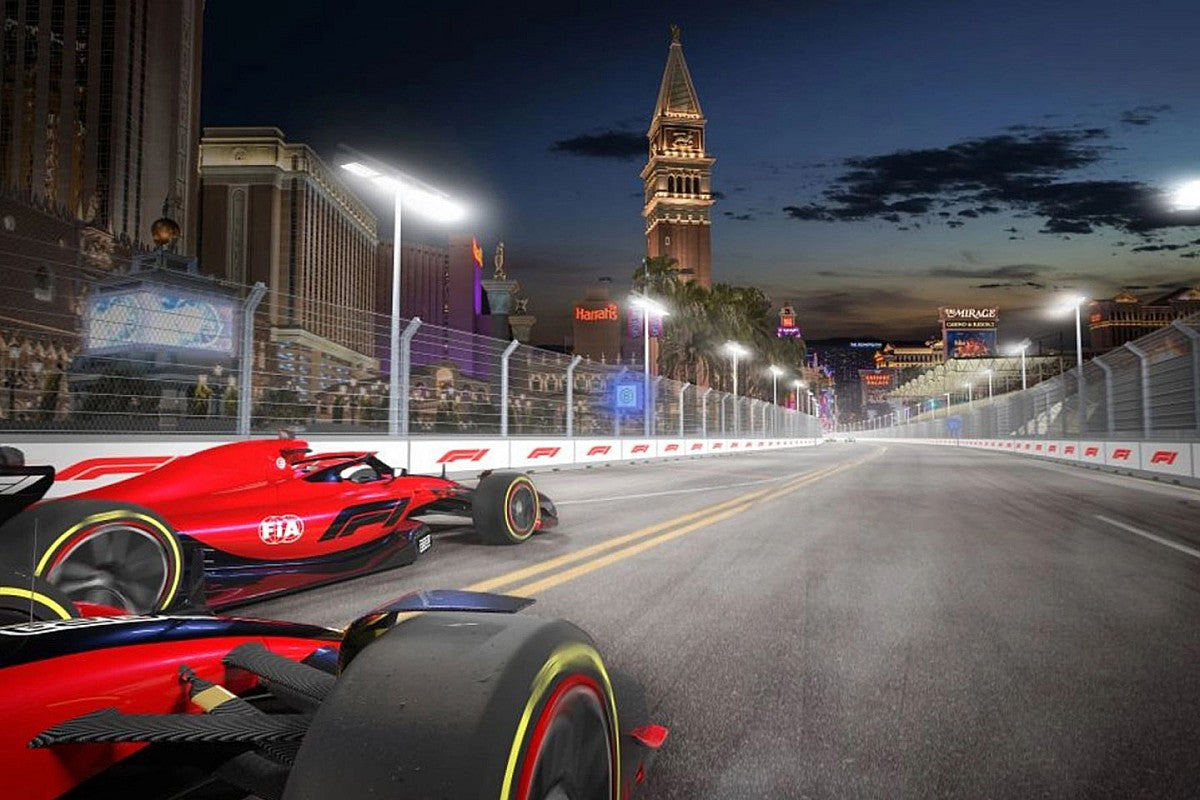 Excitement is building in Las Vegas as the city prepares to host its first ever F1 Grand Prix in November 2023. Massive construction projects are underway to get the iconic Strip ready for race day.
Breaking Down the Las Vegas GP Circuit
F1 teams are keenly analyzing the new Las Vegas street course layout ahead of race weekend. The 3.8 mile, 50 lap circuit promises exciting racing under the lights.
For teams, the course presents some unique challenges:
14 turns, including a high-speed chicane before the Bellagio fountains
A half-mile straight down the Strip, allowing speeds over 212 mph
The course winds past iconic hotels like The Cosmopolitan, Caesars Palace, and MGM Grand
A tight technical section behind the casinos will test driver skill
Several high-speed corners where walls are just inches from the track
A mix of slow turns and long straights will make setup optimization tricky
The track promises plenty of overtaking spots into tight corners. Ride heights and downforce levels will be critical to balance speed on the long straights against maneuverability in twisty sections.
Teams are using simulators and past street course data to prepare. But the Las Vegas GP layout offers something new - a true high-speed street race under the lights! The track will showcase F1 cars and drivers in an unforgettable spectacle.
Track Construction and Street Closures
The 3.8 mile circuit will winds its way along major thoroughfares like Las Vegas Blvd, Harmon Ave and Koval Lane. To build the track, sections of these streets are undergoing closures and construction:
Las Vegas Blvd between Spring Mountain Rd and Sands Ave - Closed until Fall 2023
Harmon Ave from Las Vegas Blvd to Paradise Rd - Lane reductions until November 2023
Koval Lane from Harmon Ave to Flamingo Rd - Closed intermittently until October 2023
Crews are repaving roads, installing crash barriers, and constructing grandstands along the route. Road work is causing traffic delays, so leave extra time if traveling through these areas.
Rerouting Around the Construction
Some options to bypass F1-related construction include:
Use side roads like Audrie St or Jerry St instead of Harmon Ave
Take Frank Sinatra Dr or Dean Martin Dr rather than Las Vegas Blvd
Avoid the Koval Lane closure by using Flamingo Rd or Tropicana Ave
On race weekend, expect extreme congestion near the track. Public transit, ride shares, and alternate routes are recommended.
Developments at the Las Vegas Strip
A new 39-acre campus dedicated to F1 is rising opposite the Cosmopolitan hotel. The facility will house team paddocks, visitor attractions, and race control operations.
Additionally, crews are resurfacing miles of Strip roadway ahead of high-speed racing. Engineers are evaluating intersections and making modifications for driver safety.
In total, over $1 billion is being invested into infrastructure projects for the Las Vegas GP.
Get Track-Ready at FitClub Las Vegas
Gear up for the big race weekend by training like an F1 driver at FitClub Performance Gym. Located minutes from the Strip, FitClub offers elite coaching and equipment to prep you for three days of nonstop action.
To reach FitClub Hacienda from the Strip: Head west on Las Vegas Blvd, turn right on Hacienda Ave, arrive at 4525 W. Hacienda Ave.
To reach FitClub Summerlin from the Strip: Take I-15 West to Summerlin Pkwy, exit Buffalo Dr, turn left on Lake Mead Blvd, right on Rock Springs Dr to 1922 Rock Springs Dr.
Visit fitclubvegas.com now to purchase a guest pass for F1 week!
---